A guest blog post written by Grace Latter
If you want to hear more from Grace, she was also a guest on the 100+ podcast… Click here!
The '100 Stories' book is a brilliant collection of real life tales, each one written by a person who has been affected by cancer somehow; that means they've had it themselves, are still living with it, or seen a friend/family member go through it. And the wonderful 100 Stories community is a safe space designed to encourage open discussion about living with cancer, being in close contact with it, and life beyond it. Helena Traill started the project, and created a Kickstarter campaign in November 2019, to fund printing 500 copies of the book. The campaign raised £9,410 and now the book is out there, in the world! (Helena has since launched a podcast too, make sure you check that out!).
The fact is, sadly, 1 in 2 people in the UK will develop cancer in their lifetime. This means the majority of the population will either be directly or indirectly affected by cancer; everyone will come across it in their life, at some point, in some way. In Helena's case, her father has been living with two brain tumours since she was 3 years old, and her grandmother has recently been diagnosed with breast cancer. It was this exposure to cancer that inspired Helena's book idea, and ultimately created the '100 Stories' community.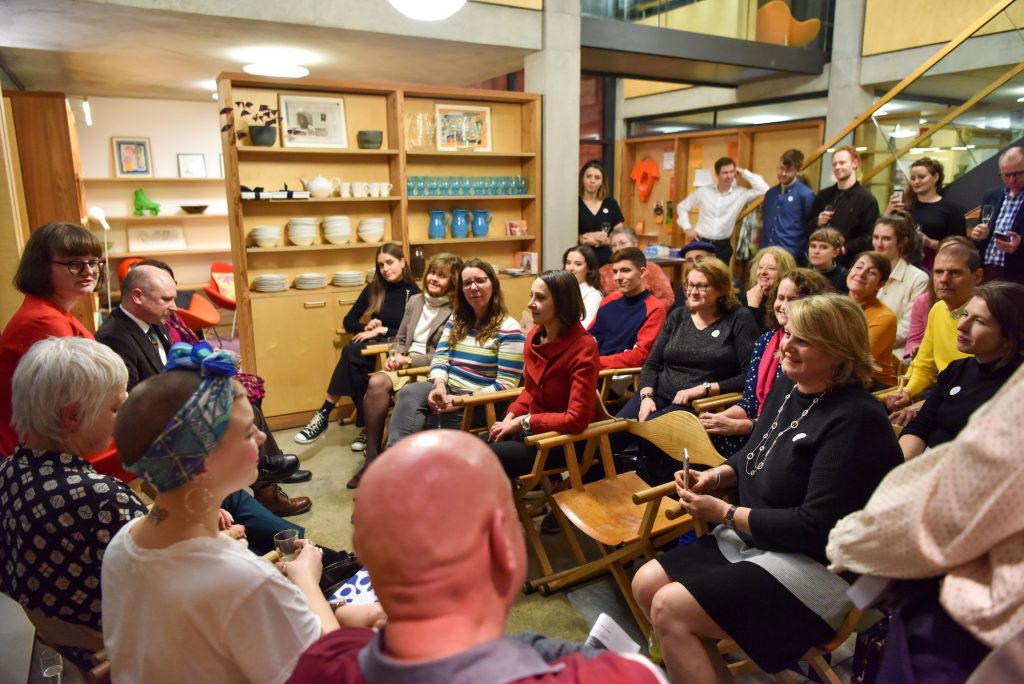 I personally came into contact with Helena Traill and this amazing project through one of my friends at The Brain Tumour Charity, Piers Townley, their Senior PR and Digital Officer, who is always excited to connect people and start up new projects. He sent me an email suggesting I reach out and get involved in Helena's Kickstarter campaign – and maybe write something for the book! Well, a year later, the book is published and I am story #37! I was also delighted to be invited to the launch party at Maggie's West London, on the 7th of January. Not just as a guest, but as a speaker on the panel Helena got together to discuss cancer; our personal experiences with it, views on how it is presented in conversation (or how it's not) and what we can do to break the stigma of the 'C' word and normalise talking openly about it. Needless to say, this was such a moving and important panel discussion.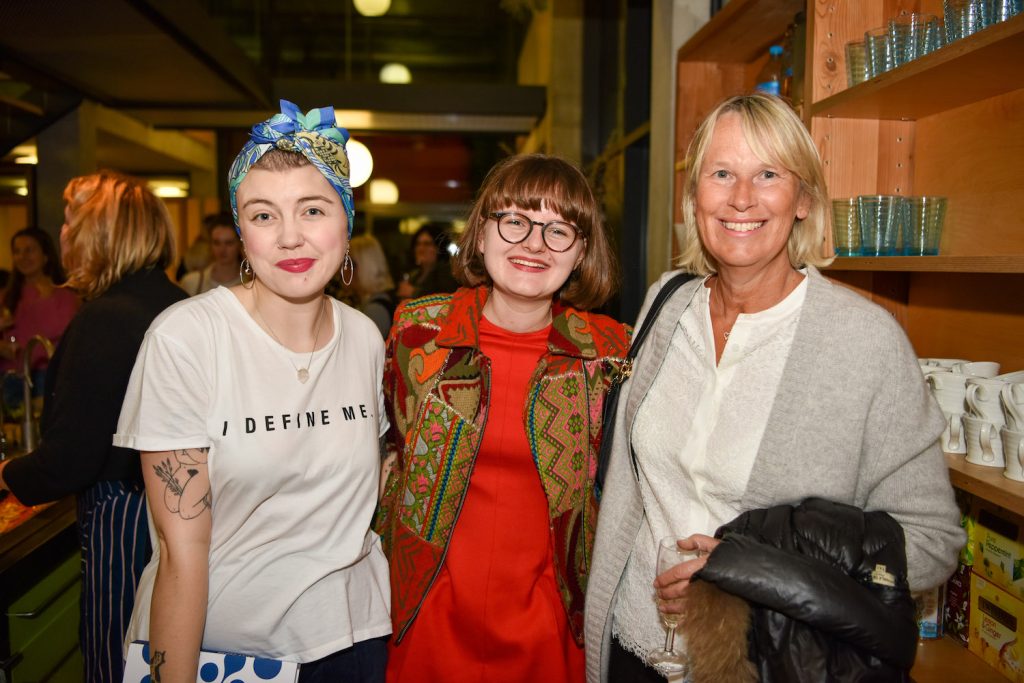 But wait. Let's back up a sec, here. I have to tell you all about the beautiful Maggie's Centres! Okay, so, Maggie's is a charity founded by Maggie Keswick Jencks – a writer, designer and gardener – after she went through her own cancer journey, and the first centre was in Edinburgh, which opened in 1996. Maggie and her husband Charles were inspired to create positive, comfortable spaces for those with cancer, when they were left in a windowless corridor after receiving the news that her breast cancer had come back. So every Maggie's centre is within the grounds of, but not attached to, NHS cancer hospitals. There are now 24 across the UK and abroad, with plans for more in the future. Maggie's is funded by voluntary donations, and run by expert staff who help people live well with cancer. Fun fact: their President is HRH The Duchess of Cornwall! 
My personal connection with the charity formed when they reached out and invited me to an event for bloggers at their centre in St Bart's hospital, London. Since then I've kept in touch with their angelic staff, and kept an eye out for more events and opportunities within their community. So hearing that this book launch would be at one of their locations was so lovely and exciting for me. I know that everyone else who attended, who maybe hadn't known the charity beforehand or visited any of the spaces, was just as impressed and moved by what they do as I was when I first looked into their projects.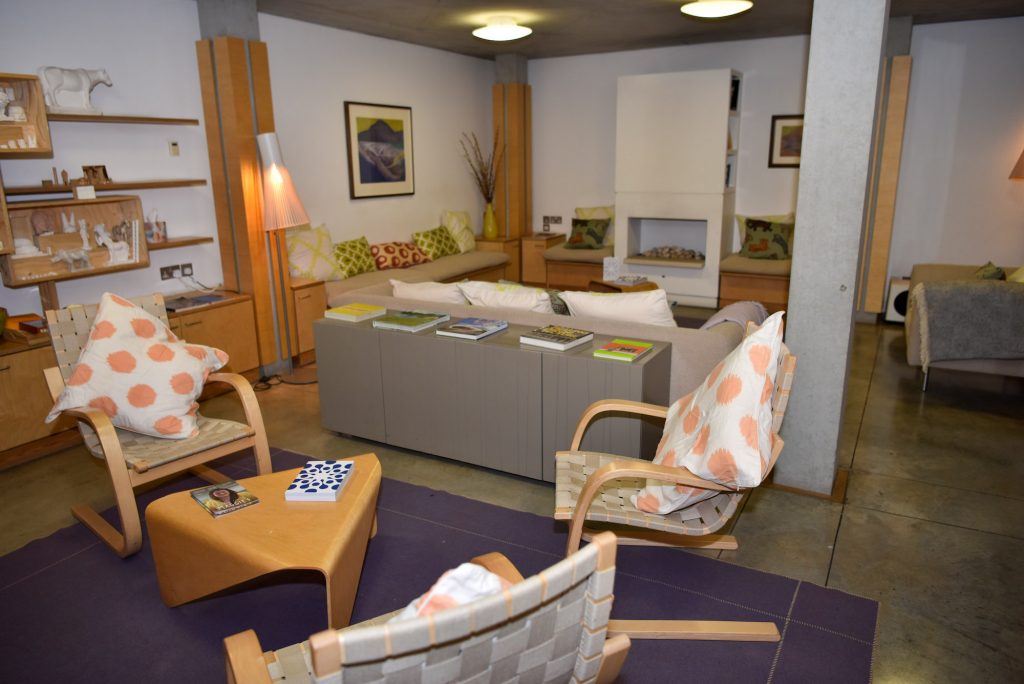 Lucy Shaverin, Head of Storytelling at Maggie's, kindly wrote an introduction to Helena's book and helped organise the launch party at Maggie's West London, which can be found at Charing Cross Hospital. When I first set foot inside it on the night of the party, I was blown away by how HUGE it is! But somehow it still felt fresh, intimate and peaceful. Katie Tait, Director of Communications at Maggie's, spoke before the panel started about what they do, and how they came to know Helena. 
Helena then read out story #100 from the book, by Jen Taylor, who could not be at the event on the night as she lives in Australia. Jen is a blogger, and part of Trekstock – a charity which helps get young adults moving again; physically, socially and psychologically. Jen's key message was that we need to have more open conversations, especially around hard subjects like cancer. Helena explained that was the main motivation in creating the book, since the beginning. She then turned to those of us on the panel for a little 'live storytelling'…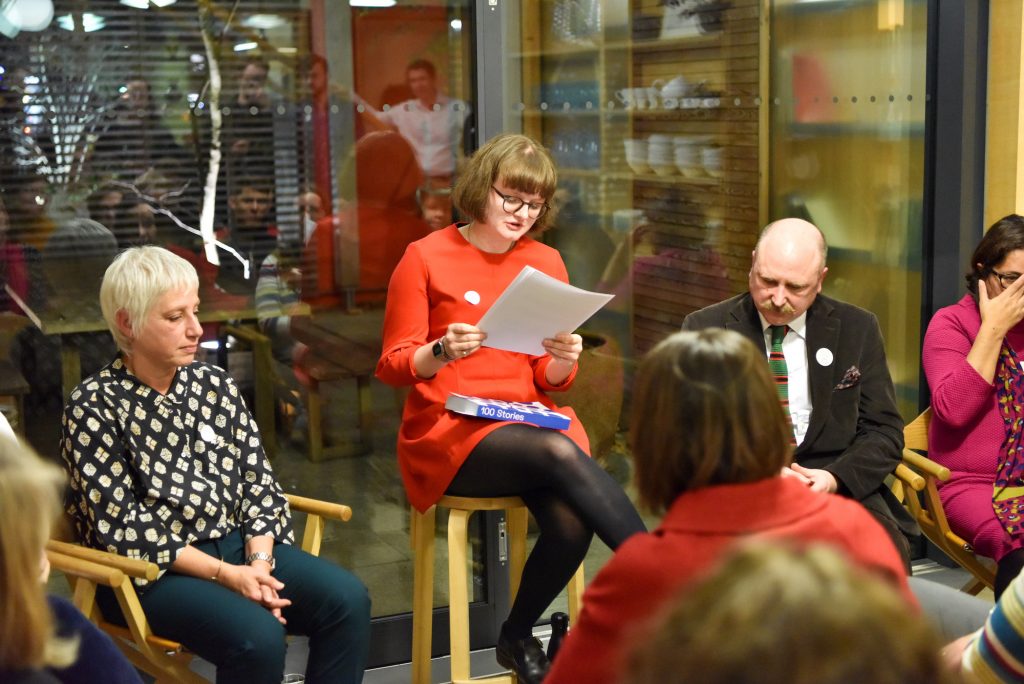 Right, let's take a moment to look at who was on this incredible panel (if I do say so myself). We had…
James was diagnosed with tonsil cancer in 2014, and had intensive radiotherapy. When travelling across London on the tube every day of the week to get to treatment, he found it hard to get a seat on public transport. He joked with a friend about wearing one of the Transport For London 'Baby On Board' badges, so he would be offered a seat. He then realised this was actually a pretty solid idea, and printed 100 copies of the TFL badge, but swapped 'Baby' for 'Cancer'. Cancer On Board! He handed these out, and before long TFL got in touch, and said that while they weren't being sold, that was okay. But soon James realised this tied the idea to London, so they rebranded the badge and launched it as a charity.
Helena met James back in 2019, and has used his symbol throughout her design for the '100 Stories' book and website. That symbol might someday symbolise cancer… wouldn't that be amazing?
– little Grace interjection here: I asked James for one of these badges, and have been wearing it whenever I feel it's necessary on public transport; it was a bit scary to begin with, and I actually worried I wasn't 'worthy' of a badge as my cancer is low grade and I can live with it. But then it does really affect my energy, and some days my balance isn't quite right, so wearing my badge when I'm out and about it's actually really helpful. People are very respectful of it. Thank you, James!
Juliet was diagnosed with breast cancer in January 2016. She had an operation to remove the lump in her left breast, but the doctors couldn't get clear margins around the tumour so she had to have a mastectomy. This was followed by chemotherapy and Herceptin. Juliet's medical team assumed that she would want to have reconstructive surgery, so they didn't tell her about the option to remain flat. Having discovered this herself through becoming a member of an online support group, she decided against reconstruction and asked to have her non affected breast removed too. 18 months and many requests later her surgeon agreed to do the second mastectomy and Juliet immediately felt much better. She has remained part of the group and campaigns for more awareness surrounding the matter. Last year Juliet was part of the Dove #SHOWUS campaign and her topless image showing her mastectomy scars has appeared in many digital and print media outlets.
– another Grace interjection: I was so thrilled to meet Juliet 'in real life' at this event, after seeing her in photos on photographer Sophie Mayanne's social media and of course, all over the place in the Dove campaign. We'd already become friends on Instagram, but having a hug and chat in person was just lovely. What a queen!
Grace was diagnosed in May 2014 (just before she turned 21) with a Pilocytic Astrocytoma, a type of low grade brain tumour, and has since been very active speaking about it online. Grace uses her social media platforms and blog to make a difference by being an advocate for body positivity and mental health. Grace also took part in the Dove #SHOWUS campaign alongside Juliet.
– oh look, it's me! Thanks for having me, Helena.
Samina was diagnosed with breast cancer in 2014, when she was 45 years old. Her coping mechanism was to share photos and her story online, mainly on Facebook. During one of Samina's chemotherapy sessions she met Iyna Butt, and together they created Sakoon Through Cancer. During our initial interview last year, Samina and Iyna explained to me that within the South Asian community, cancer is a taboo subject. Their Sakoon vision is to educate young women about breast cancer and make sure patients can access local help and support that suits their culture, background and lifestyle.
– Grace interjection: how funny, three of us were diagnosed in 2014! It must have been a, ermm, lucky year…? Samina was angelic, and some of her words during the discussion genuinely made me well up a bit. I'm always in absolute awe that people are able to make such powerful and important things from their journeys with cancer.
Mike Njegomir
, Maggie's supporter.
Michael Njegomir was diagnosed with prostate cancer at the age of 65. Initially, he seriously contemplated forgoing all treatment, and going travelling. His GP recommended he visit Maggie's West London before he made any decisions. At Maggie's, Mike joined a prostate cancer support group, where he was able to talk to others about their treatment and side effects. This inspired Mike to have treatment, and make an informed decision about which course to take. Mike describes the decision as a "leap of faith" and credits the support group for helping him decide the best way forward for him.
– Grace interjection: wow. This guy was superb in his honesty and humour, I was truly inspired by how he dealt with his diagnosis, and really took on the advice from his peers.
We covered so many topics in the panel discussion; the powers of social media, how important it can be to seek help from others, and the many cultural viewpoints on cancer, to name a few. James told us some of his favourite stories he's heard from folks who've got one of his badges; Juliet shared her thoughts on double mastectomies and how she had to search for info rather than being given it outright; Samina talked about the importance of openness in a community when speaking about cancer; Mike told us about his treatment and his initial reluctance to go through it, and I spoke about my blog and the therapeutic effect I get from 'writing everything out' on there.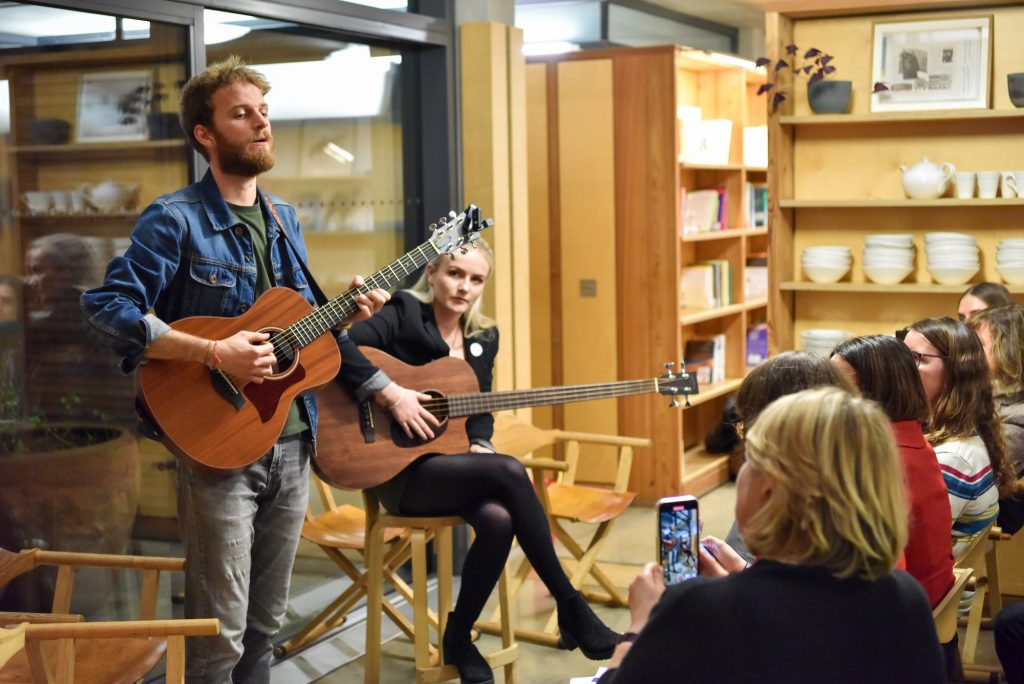 The event finished with some beautiful live music from Henrio; a lovely gent with a fabulous voice. Everyone was captivated as he sang, with Helena's sister Amelia accompanying him on bass guitar.
Finally, a little note on the catering… WOW. Helena's mum and grandma really delivered on the food front; as a vegan, I always worry about what will be available at events, but I needn't have for this one. Not only was I asked beforehand what kind of things I could eat and drink, there were several options for me on the night, and I definitely scoffed about half a platter of beautifully prepared finger food. There were also some lovely juices being served, all of them by MOJU!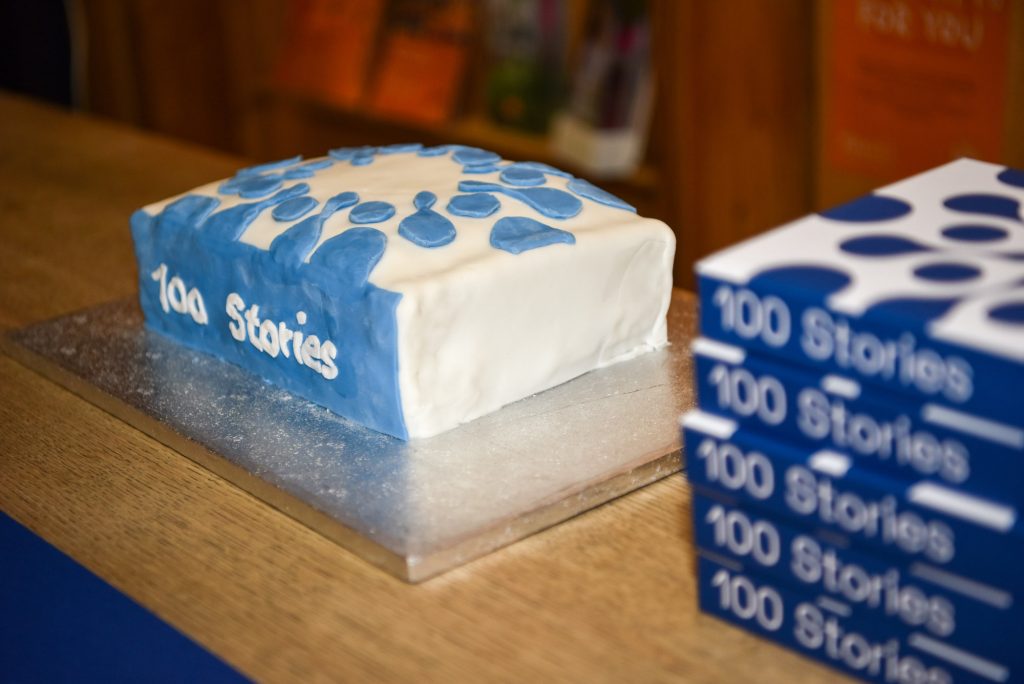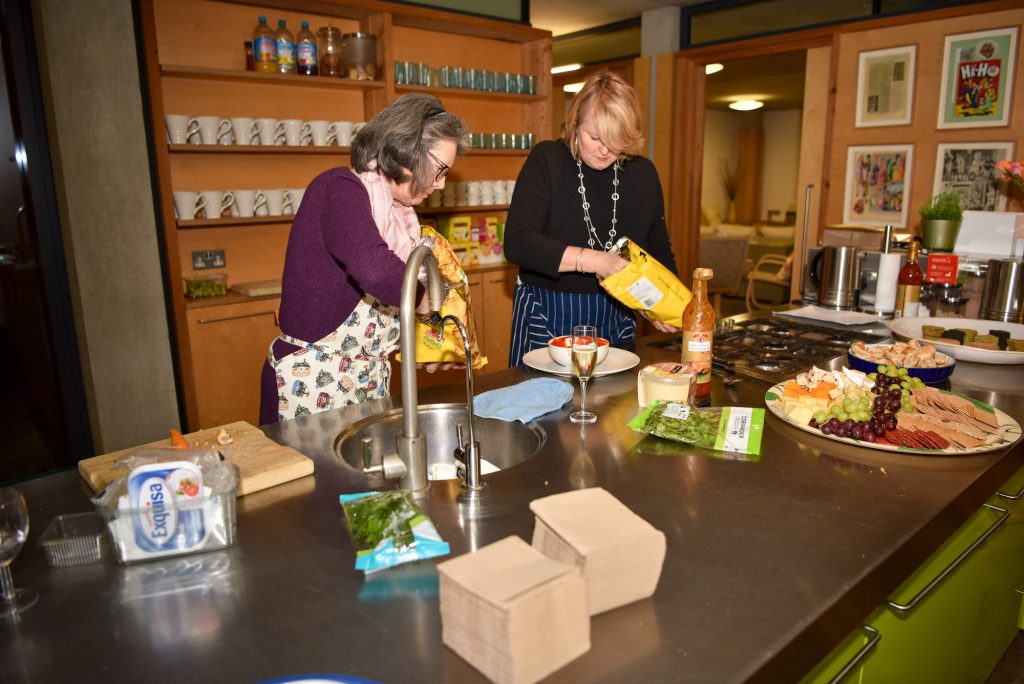 It was such a moving thing, having all these amazing individuals in one room; not just the NHS workers, Maggie's staff, and panel speakers, but the people who supported the Kickstarter campaign and ultimately are the reason the book was published! I tried not to think about it too much before chatting on the panel, or I'd have got a bit misty-eyed. I know Helena is so grateful to everyone who helped on the '100 Stories' project, but I have to say a personal thank you, too. Ever since getting my diagnosis a few years ago, and going on the crazy journey through the surgeries, treatments and recovery, I've been passionate about raising awareness and just getting more people talking about all things cancer-related. I don't want anyone to feel alone and helpless following a diagnosis; I want everyone who hears those terrible words 'it's cancer' (or, in my case, 'you have a mass on your brain') to know right away who to turn to for information and support, and where to find people who are just like them. Because, as I said that night on the panel, there really is nothing like sharing your story with someone who has been through something very similar, and immediately understands you. So, thank you to everyone who attended the launch event on the 7th of January; to everyone who listened to me, James, Juliet, Mike and Samina talk on the panel, to Henrio for the music, to those of you who helped with the set up/food/drink (yay for MOJU juices!) and of course, a huge thank you to Maggie's for hosting, and to Helena for making all this happen. Books, communities and events like this make me so hopeful for a future where cancer is not a taboo subject, and those of us who get it feel less afraid, and more supported.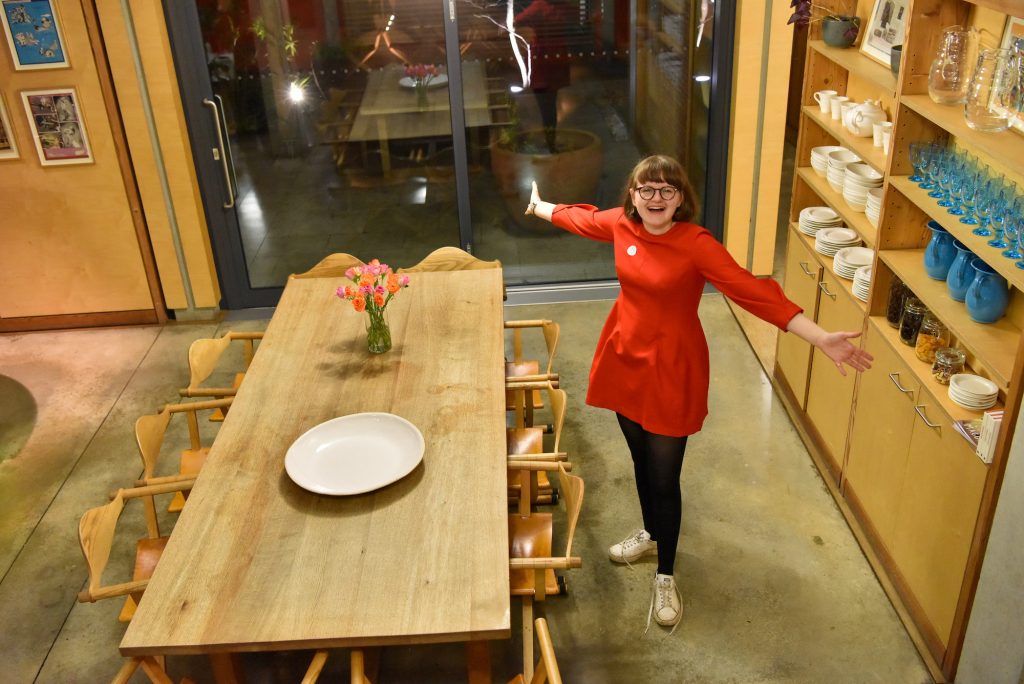 Words by Grace Latter, Photography by Philip Traill