Since starting this 100 Stories Website, I haven't uploaded many blog posts! So today, on a sunny day in London I thought I would sit down and share one.
As you might know, I started the 100 Stories Book (a collection of one hundred stories of people affected by cancer) because of my own experience: my father has had 2 cancerous brain tumours (called Oligodendroglioma) for 20 years. This has affected my entire life, but the amazing science and doctors at Guy's Hospital have kept him going.
He has gone through multiple rounds of chemotherapy, brain surgery and a few years ago some radiotherapy. And this week we found out one of the tumours is 'grumbling' again, so he will start an oral chemo at the end of the month.
He doesn't like talking about his illness – hence why I started 100 Stories. To try and open the conversation for others and maybe even for him. He actually wrote a little entry for the book, a few days before I went to print, which was amazing! So this project really has helped. And it has certainly helped me in the last few days, after hearing the news from his oncologist.
That is why I have tried to support The Brain Tumour Charity and is why I am cycling 112 miles this Thursday to raise money for them!
Originally I was supposed to cycle Ride London on the 16th August, in a charity place – but for obvious reasons that event isn't happening anymore.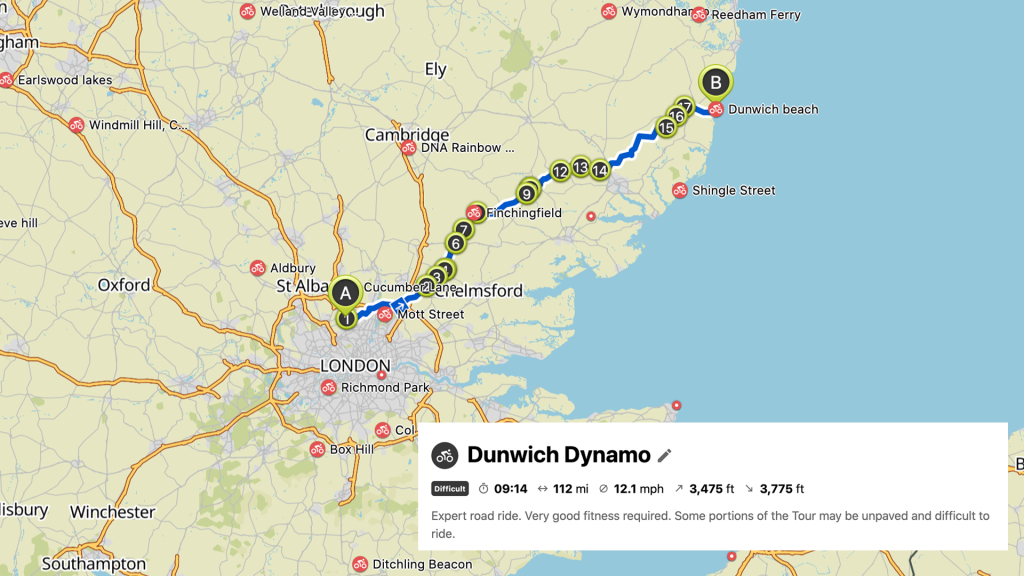 My boyfriend is a road cycling enthusiast, so I am lucky to be kitted out. But don't let that deceive you. I am NOT a sportswoman. I have been training for this since March but have found it very difficult. I have a problem with my lower back and all the recent cycling has caused very bad thrush over the past few days (the ladies reading this will understand how painful that is!).
Anyway, I am determined to cycle our planned route, the Dunwich Dynamo. From Barnet to Dunwich, in Suffolk. 112 miles which is 203 km (aka A LONG WAY). Roughly 10 hours of cycling, at my slower pace.
If you have a spare few quid, please head over to my Virgin Money Giving page to help me reach my £500 goal and help a wonderful charity with groundbreaking research during this difficult time.
And if you want to follow along on the 13th August, head over to my personal instagram @helenatraill where I will try and post updates!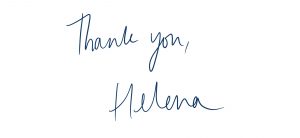 And I will leave you with my dads story from the 100 Stories Book: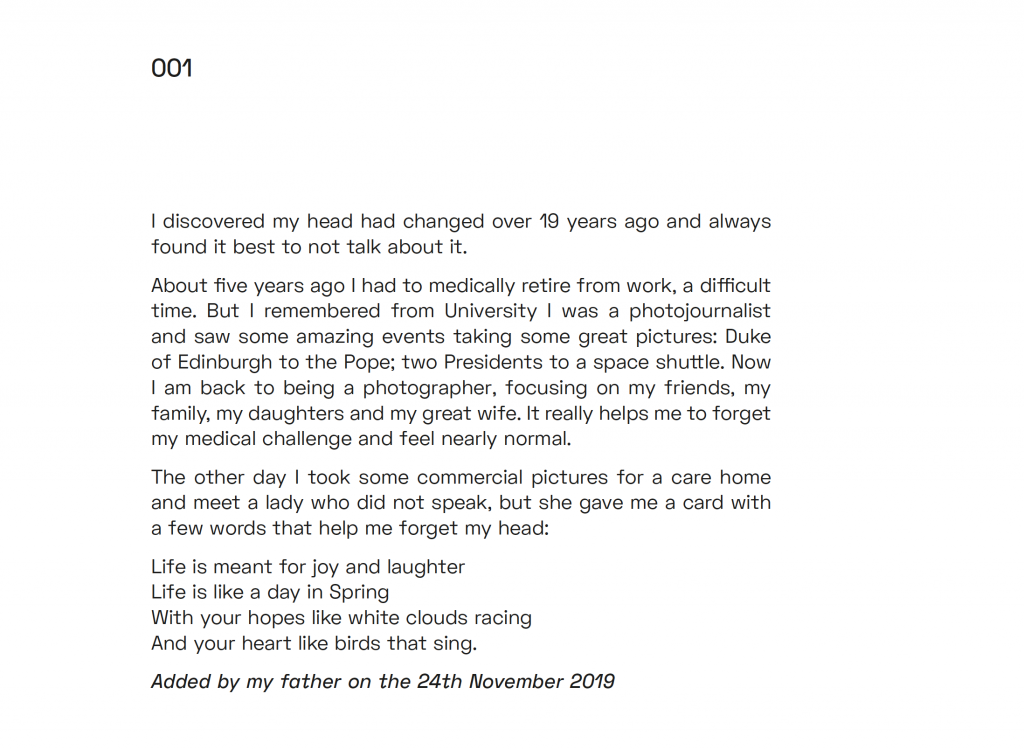 If you want to read more stories in the book, you can buy it for the current sale price of £10 plus £2.95 postage, UK ONLY. Click here.
"Helena's book is an inspiring and lasting testament to everyone who has gone through a devastating cancer diagnosis and offers a powerful collection of stories and experiences. We are honoured to be part of this uniquely unifying project."
Sarah Lindsell, CEO, The Brain Tumour Charity