50% OFF SALE NOW ON, UK ONLY
£10, plus £2.95 P&P
With every purchase I will be donating £1.50 to Cancer On Board, who aim to make lives easier for cancer patients. £1.50 covers the cost of posting one of their badges to someone in the UK.
Due to current restrictions, I will be going to the post office every 10 days. If you have any questions or haven't received your book within 2 weeks, please contact me hello@helenatraill.co.uk
Please note: the above link takes you to a PayPal link to pay for 1 copy of the 100 Stories Book (£10, plus £2.95 Postage & Packaging). If you do not have a PayPal account you can click 'Pay by Debit of Credit Card'. You are also asked to enter your postal address, UK ONLY.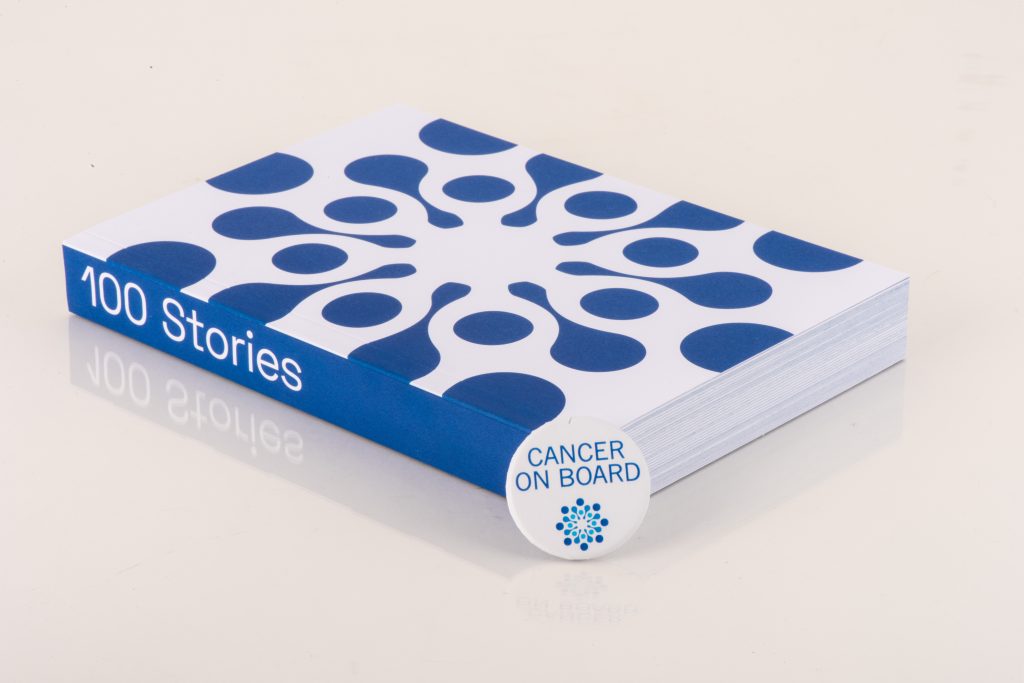 Art. Conversations. Stories. Brilliant!
This book is amazing. Not only because it is helping to further the conversation around cancer and to bring it into daily conversation but it also shows how different everyone is with a cancer experience. We aren't all bald and attached to drips. Many are out and about with hair looking like anyone else. Helena is incredibly talented and it's also a great piece of art. Even if you ignore all the cancer stuff!
Important, educational, life-affirming.
What a brilliant idea for a book. I love the differing personalities and stories; I learned so much from so many of them! I really hope this book does well. We need more honesty and diversity in the cancer community.
Highly recommended!
Beautifully put together, touching with an important message behind it. This book has done fantastic things for those who have been suffering with cancer, and really allows the reader to see into the lives and stories of ordinary people who have had the terrible misfortune of having been diagnosed with the illness.