100 Stories started in January 2019, as The Cancer Chapter, during my degree in Graphic Communication Design at Central Saint Martins. For Unit 10, our final major project, we had to choose one topic to explore for approximately 5 months. A huge project which would make up 66.6% of my degree, made up of two components: a dissertation and a studio project. I chose cancer, and that's where it all started.
I am going to try my best to explain how I ended up with the idea I have today. It's taken over a year to get here, but I'll try to simplify it into multiple steps! Here goes…
1. Why choose cancer as a topic?
My father has had two brain tumours since I was 3 years old. This has been normal to my family my entire life. His brain tumours also cause epilepsy and a few years previously I had animated a short film about my experience of seeing him have an epileptic fit. I found the process cathartic: taking a subject I didn't know much about (other than through personal experiences, which were scary) and learning about it, researching it in depth and then creating an output. 
More recently in 2018, I created another animation about ADHD (I have Attention Deficit Hyperactivity Disorder and so does my boyfriend, Bernard). And again, this was extremely cathartic and very good for my mental health.
So when it came around to deciding what to do for my final major project, I wanted to explore something about health through my design process. After finding out that 1 in 2 people, born after 1965 in the United Kingdom, will get cancer in their lifetime I choose the 'Big-C'.
2. Narrative 
To begin with I started studying other narratives in the media and online. For me to improve on what I could see in the media, I needed to share honest and personal stories. 
3. Finding Cancer On Board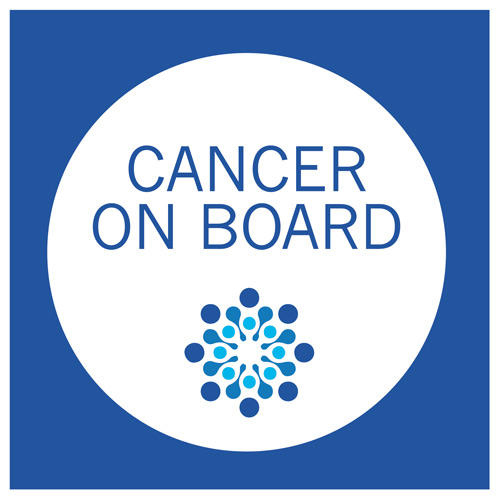 I started by interviewing people I knew. Which included a family friend Vix, who during our first discussion told me about the amazing charity that is Cancer On Board. I will write more about the work they are doing in another blog post, but in short they create badges to help others travelling with cancer in the hope that they will be offered a seat. 
I found many parallels between my idea of honest narratives and a badge that sparks open discussion daily. So I knew I wanted to meet James McNaught, the founder. 
4. Using the Cancer On Board symbol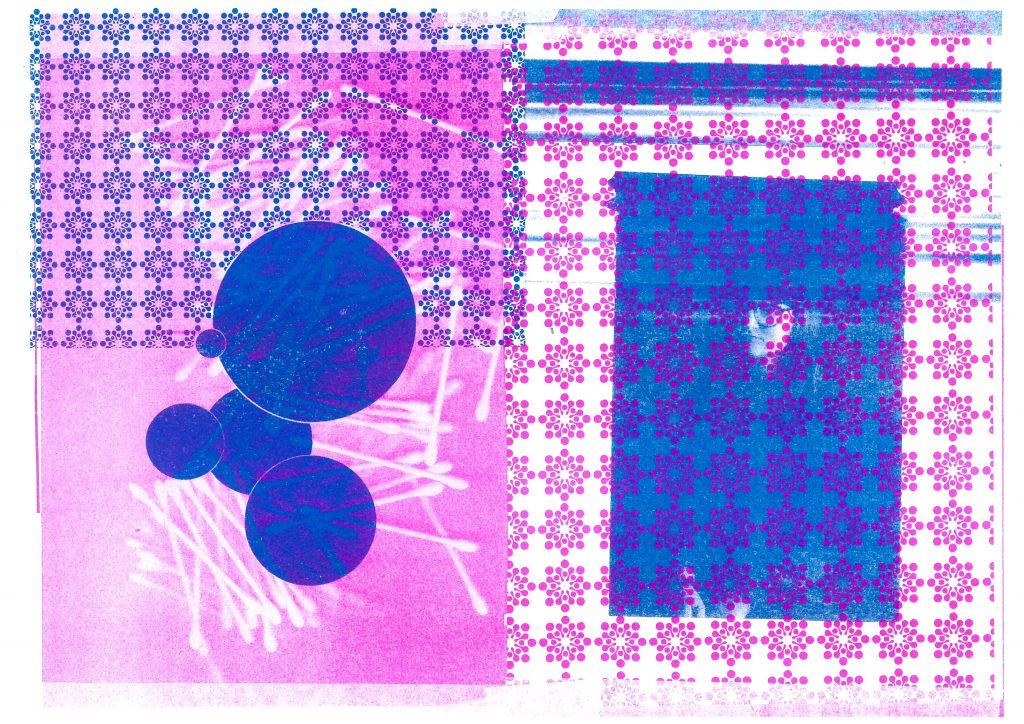 I met James soon after and he said I could use the symbol within my imagery. Which started me off with a series of experiments. 
5. Setting up The Cancer Chapter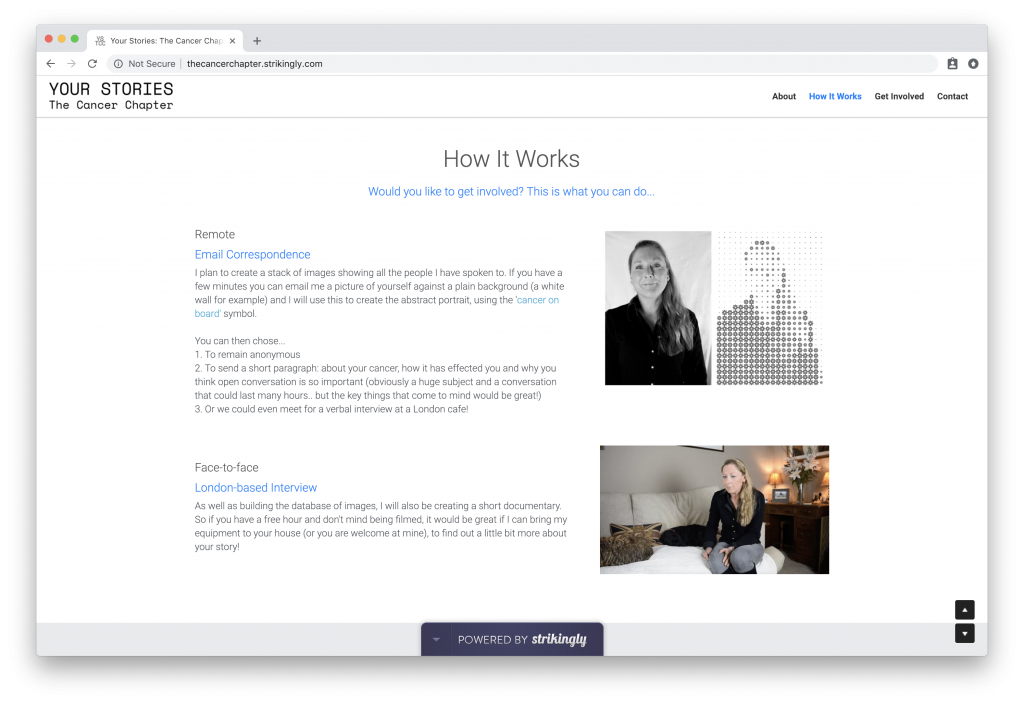 I realised that I needed more stories and so started creating an online community called The Cancer Chapter. I asked people to submit their cancer story and a photo of themselves through a website. This plea was shared via social media and slowly the response grew. Within about a week (with lots of help from James) I had spoken to over 50 people.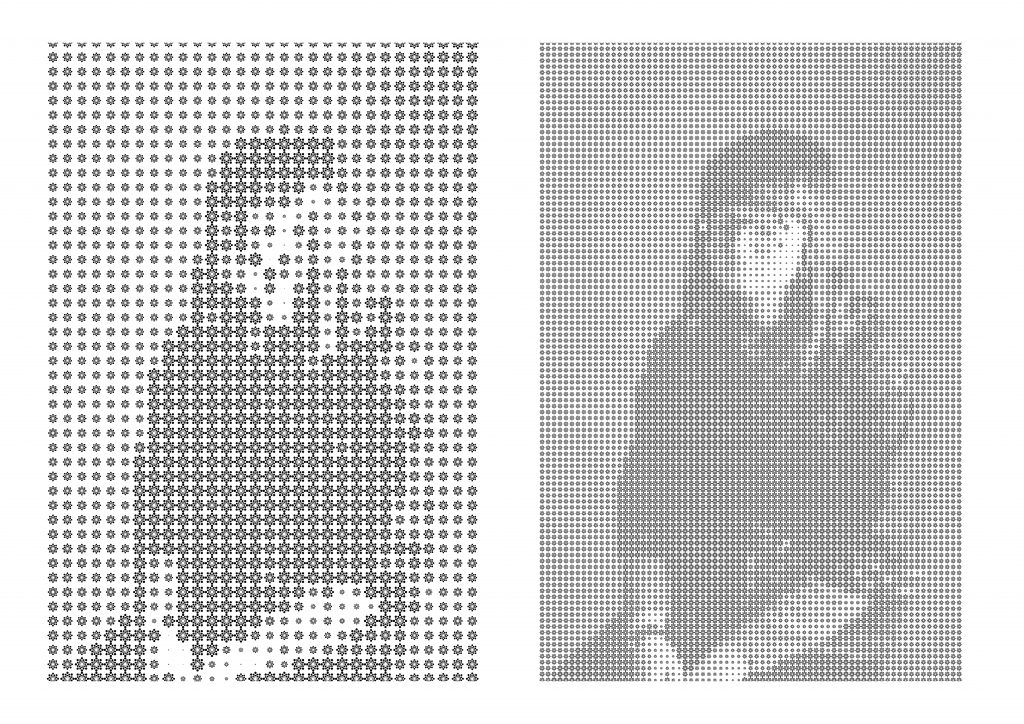 As my collection of stories grew, my concept did too. I decided to use the photos of each individual and change it into pixelated portraits using the Cancer On Board symbol. 
Originally I thought I might collect maybe 30 stories, if I was lucky. But thanks to the powers of social media, I soon collected many more. My aim was 100 stories and after a months work, I made it!
All of the stories ended up in a stack of prints (like a book). They were organised in the amount of words each person said (to relate to open conversation) and the portraits were pixelated accordingly. For example the first story (my fathers) has large symbols, so you can hardly make out a face, and the last story (Vix) is clear so you can see her face. All of these ideas/concepts were explained throughout my dissertation and I defined them as narrative layers (the more you read into the concept, the more narrative layers you pick through and the more you understand). If anyone is interested in reading the dissertation, just let me know!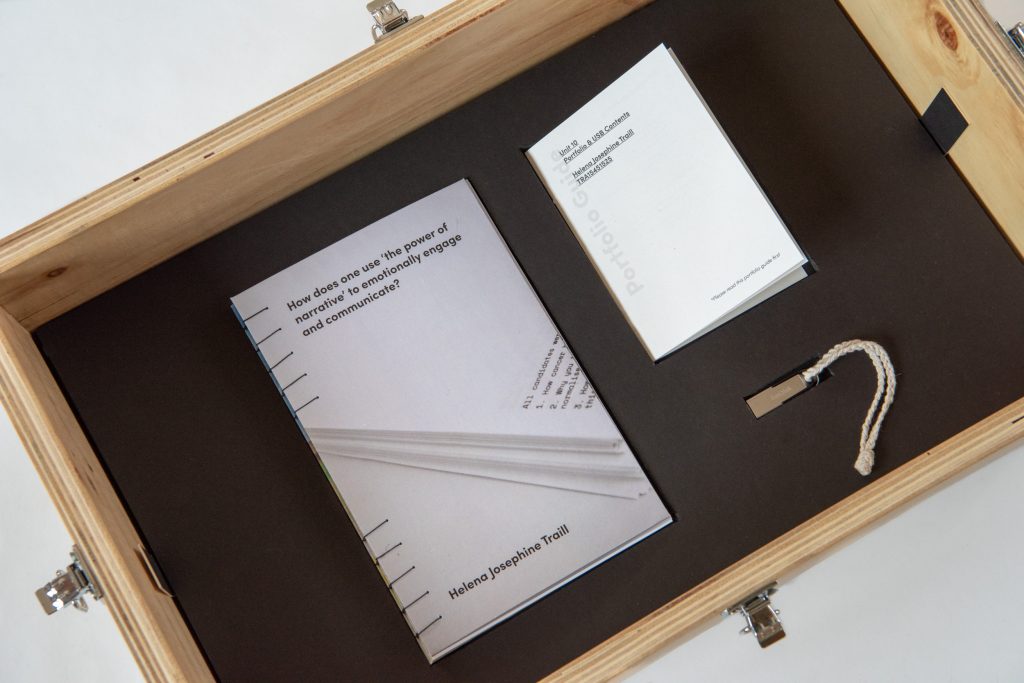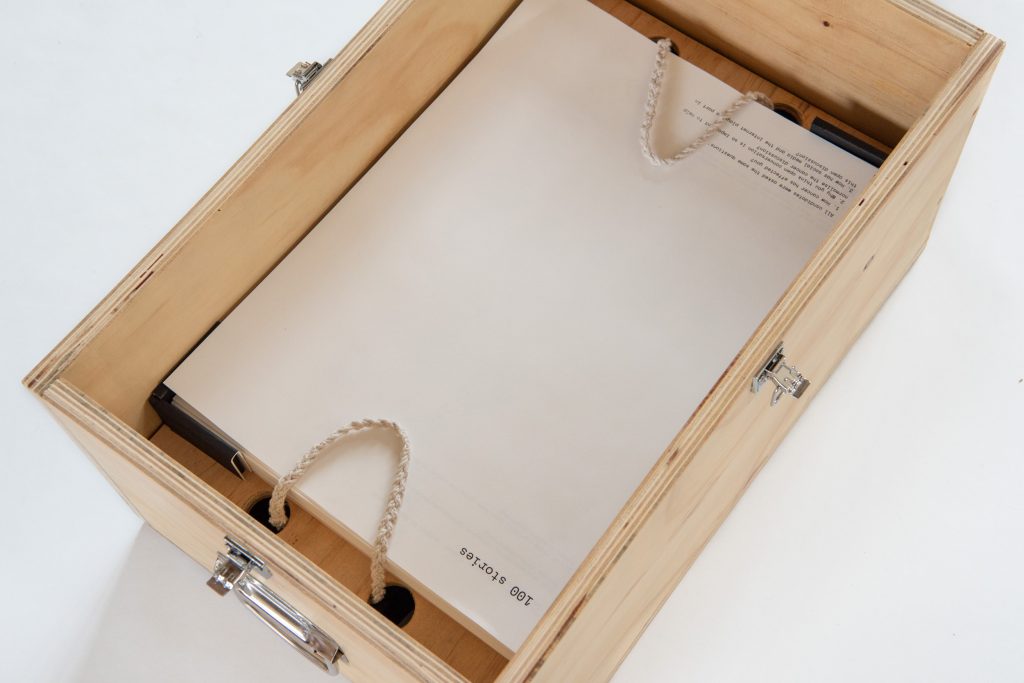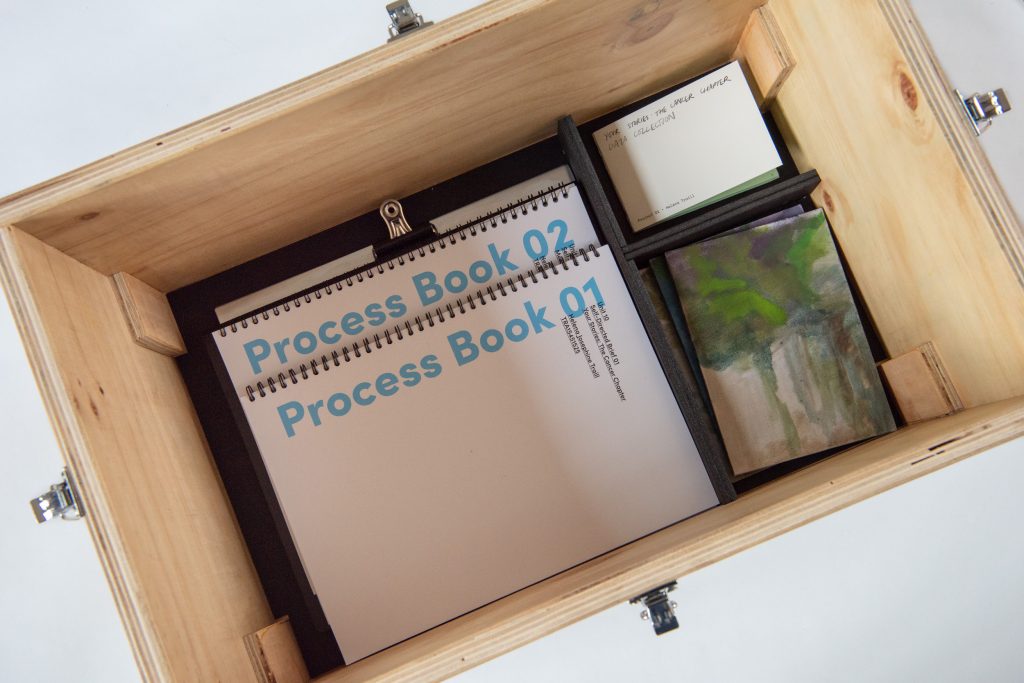 By the end of the 6 months I ended up with this hefty box. A box of all the work, including the very heavy 100 Stories. Even the box was built in narrative layers, with the most important work at the top (the narrative layers and final outcomes) and the process work and in depth research at the bottom. All the work paid off because I was awarded a first class degree, yay! 
After my degree…
Since my degree I went on to self-publish the 100 Stories Book with the help of 198 patrons who pledged towards my Kickstarter (crowdfunding) campaign. And now the project continues to grow with this new website and The 100+ Podcast.
So stick around to find out more and join the 100 Stories community!