I was lucky enough to meet Martino Sclavi (high profile supporter of The Brain Tumour Charity, friend of Russell Brand and author of The Finch In My Brain) at the beginning of 2019. I was introduced by Piers Townley, who works at The Brain Tumour Charity and has supported me with the 100 Stories Project.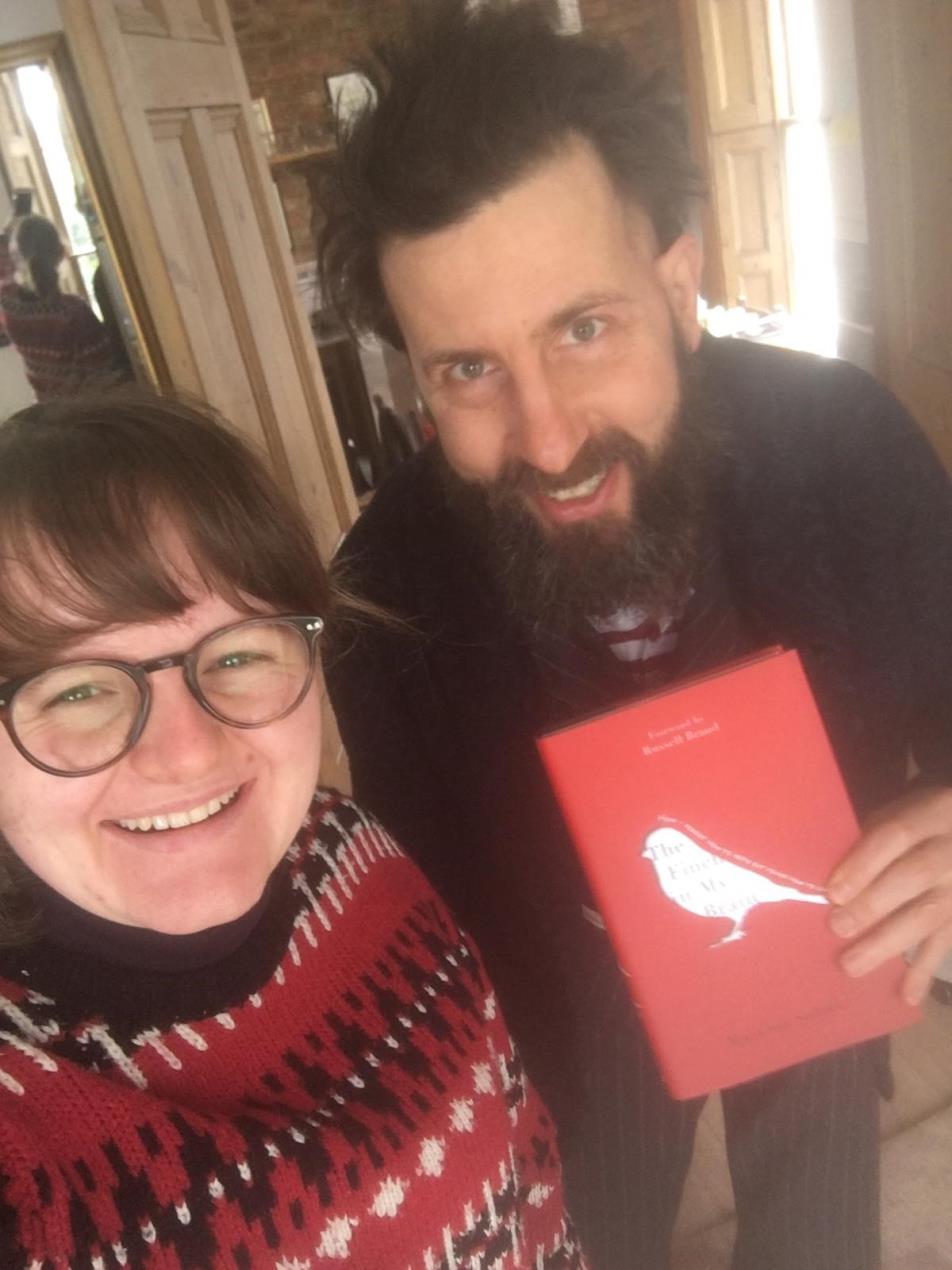 I was very excited to meet Martino, as a fellow creative and film director, who in 2011 was diagnosed with grade four glioblastoma – an aggressive form of brain tumour. He underwent surgery immediately in LA, soon after the diagnosis and then had a second operation back home in Rome six months later. The second surgery initially left him unable to speak, read or write. Martino relearnt his three languages and started to use technology to read text out for him. Before I met him, I found it hard to believe he couldn't actually read. But when I went to visit him, he produced eight packets of tea and asked me to identify which of them was English Breakfast.
He was never able to read again but managed to write an entire book about his story through touch typing. What is remarkable is that his muscle memory remembered how to touch type. His book, The Finch In My Brain, explains his life before and after being diagnosed with a brain tumour. My favourite part is where he explains that, when he looked at the hole in his brain, he saw a bird, a finch, and from then onwards, he created a relationship with the bird. I cannot recommend his book enough.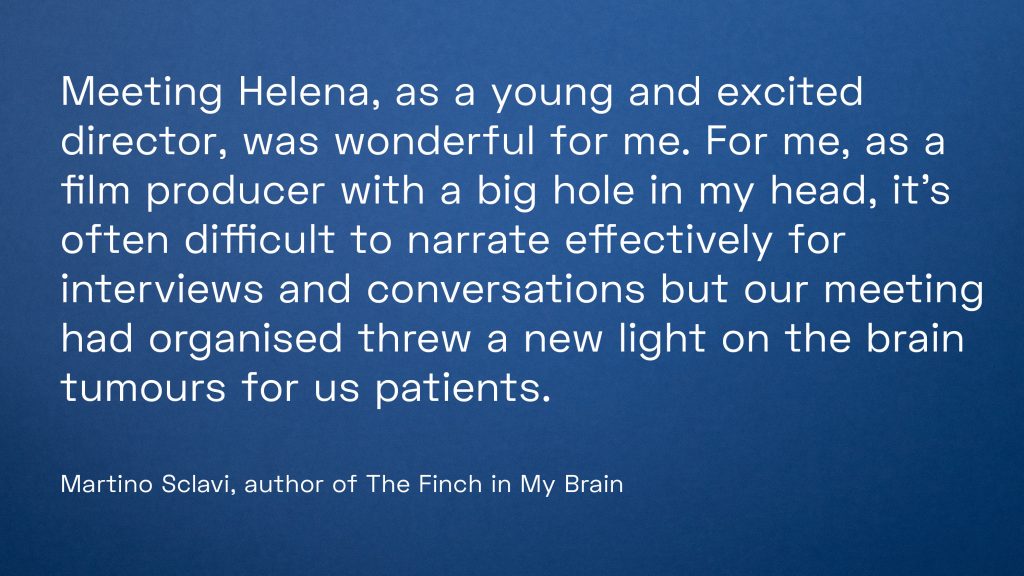 He passed away at the beginning of March 2020 and will be sorely missed by many people. As Patrick Nicholson wrote in the Guardian's obituary for Martino, "Tall, dressed in stylish clothes he made himself, with a big beard, he was known by Romans as Il Grande. Always zen." 
When I found out about Martino's passing, I was in the middle on Vietnam travelling and the news hit me very hard. Even though I had only met him twice, I suppose that is because he is the closest person I have met to my father. My father has similar brain tumours and has been living with them for almost 19 years. Martino and my father had very similar mannerisms.
It was quite apt, that the next day I visited a catholic church. After saying a prayer for Martino and his family I walked out to see a finch like bird (I had not seen a bird like this in Vietnam before) having a good look at me. 
Here's the animated film I created from my conversation with Martino…